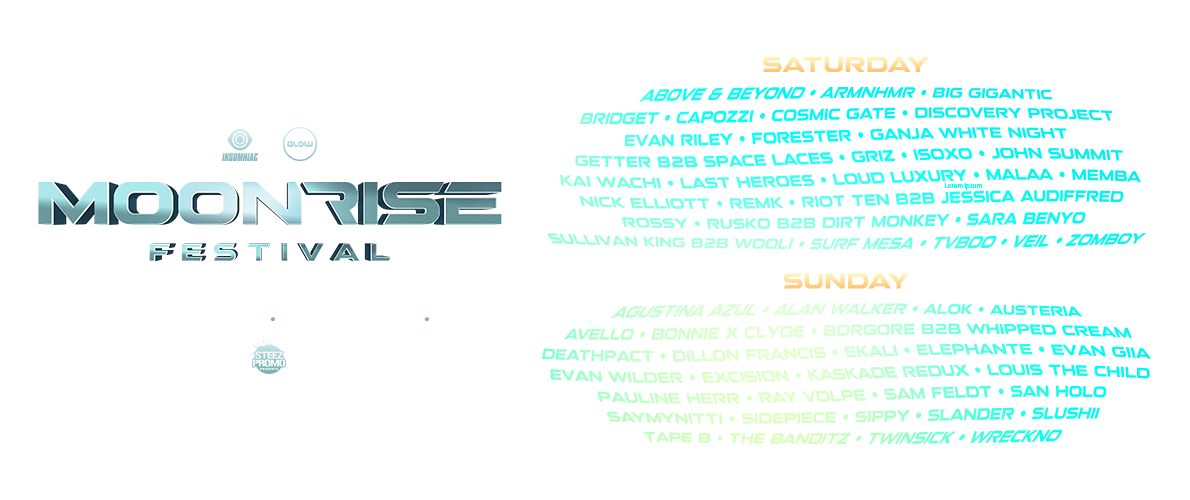 Moonrise Festival 2022 - Festival Parking
Ages 18+ Only
Saturday, August 6, 2022 -
Sunday, August 7, 2022
Show at 1:00PM
Parking at Moonrise Festival
Purchase your 2-Day Parking Pass (Festival or Premier) in advance to guarantee your parking spot for the weekend at a reduced rate! Parking at Pimlico is limited and will be prioritized for those with advance parking passes. Make sure to have your hangtag visible or digital parking pass ready upon arrival.
Single Day/Day of show parking will not be guaranteed, and is available on a first come, first served basis. Payment is cash only—debit and credit cards will not be accepted when entering the lot. Carpooling is highly recommended!
Festival & Premier Parking Lots open at 12pm
No Overnight Parking is allowed.
Parking is at the vehicles owner's risk.